All that glitters really is Gold. Bchomusa is a prestigious Interior Design Store located in the busy Wynwood district, Miami – Florida. All their porcelains are handcrafted in Peru by skilled artisans. With their stunning in its sparkling simplicity it was a fun journey to commit to a minimalistic eCommerce design for this gifted client.

This site is fully responsive and tested for most popular small screen devices in the market (e.g. iPhone, Android, iPad, Kindle, desktop computers).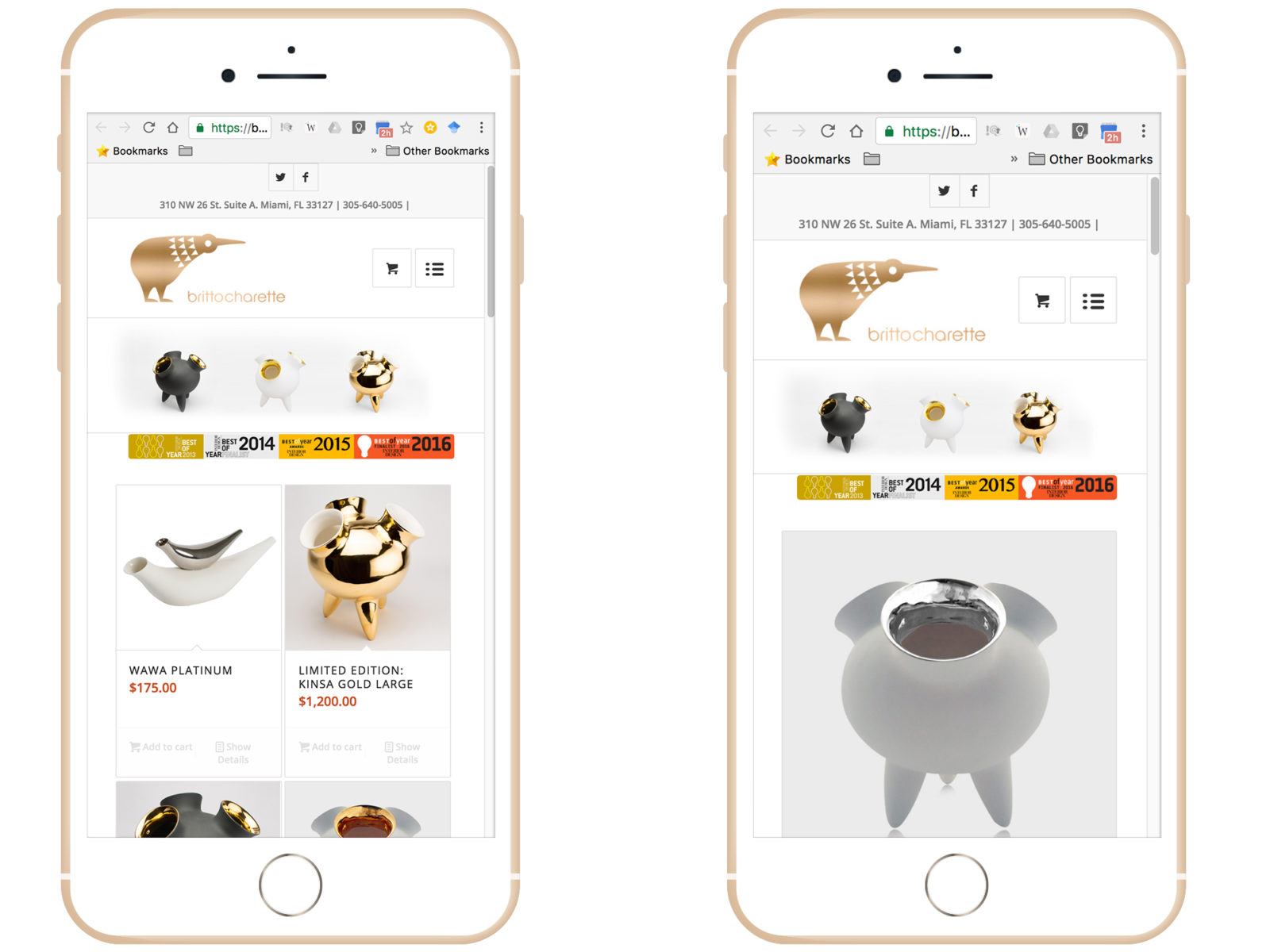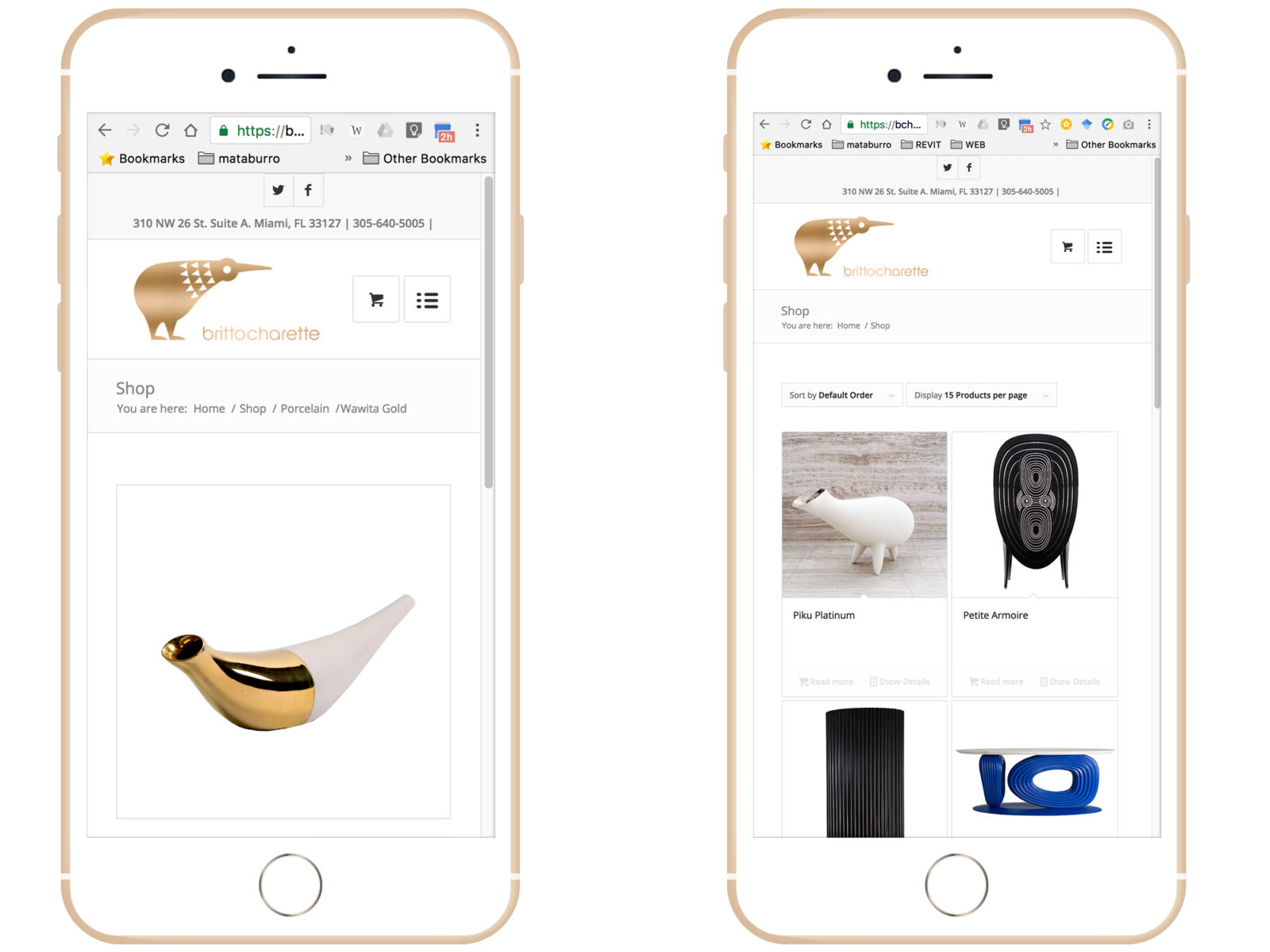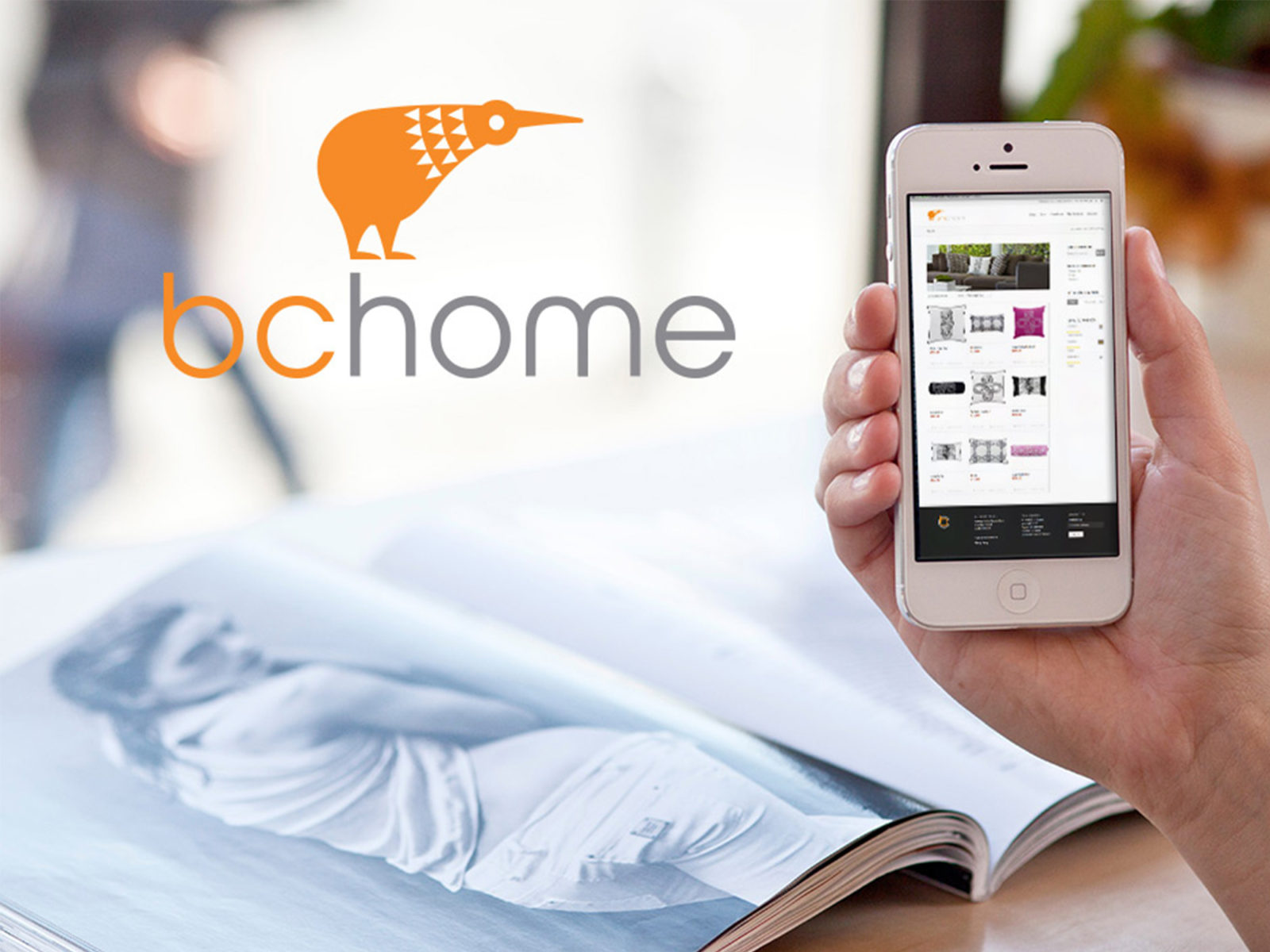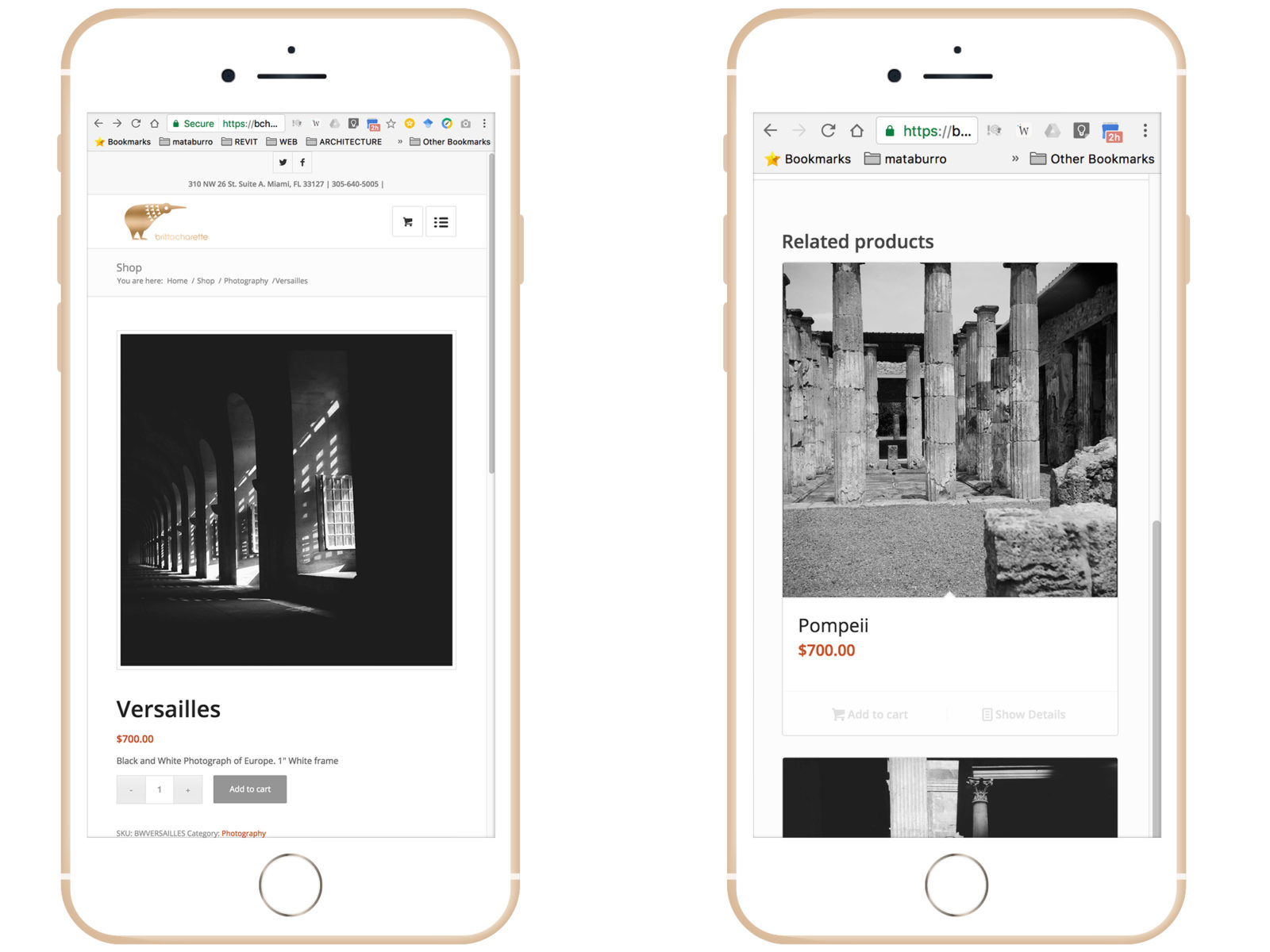 The design intention for this eCommerce was to make the purchasing process as easy as possible, keeping it clean with no distraction from the main subject: the product. Being the product beautiful in itself made the task easier. bchomeusa stands out by its simplicity but offering great functionality from the back end (e.g. inventory, taxes-rates, shipping, plenty of reports, and most popular gateways). Visit this site live at https://bchomeusa.com.
For every designer sketching is the fun part. No matter how far we go from here we always come back to pay tribute to the original idea.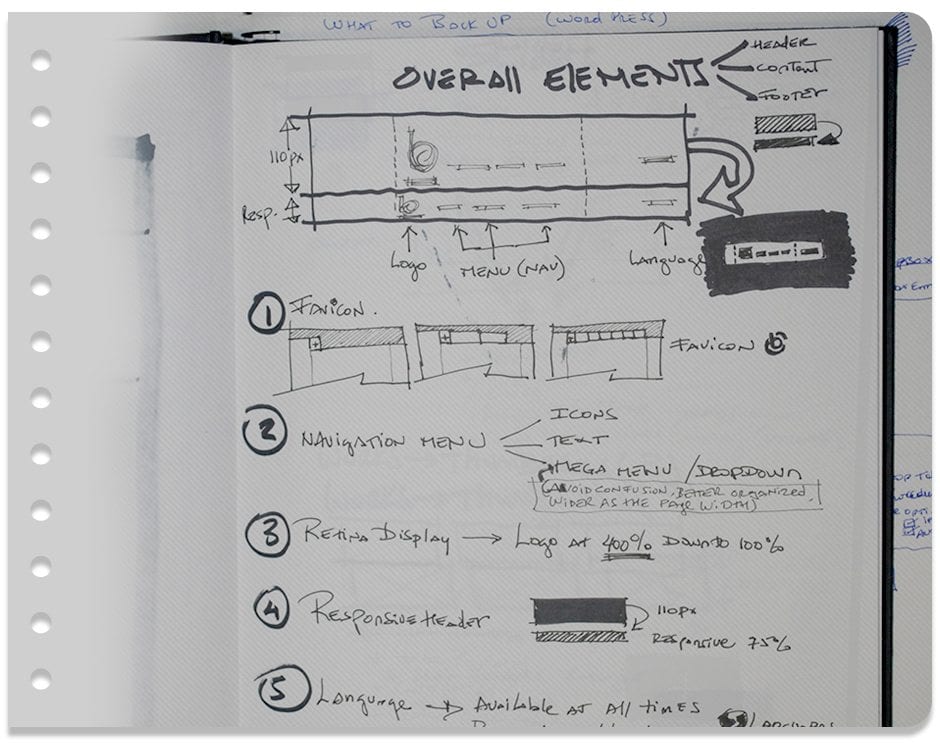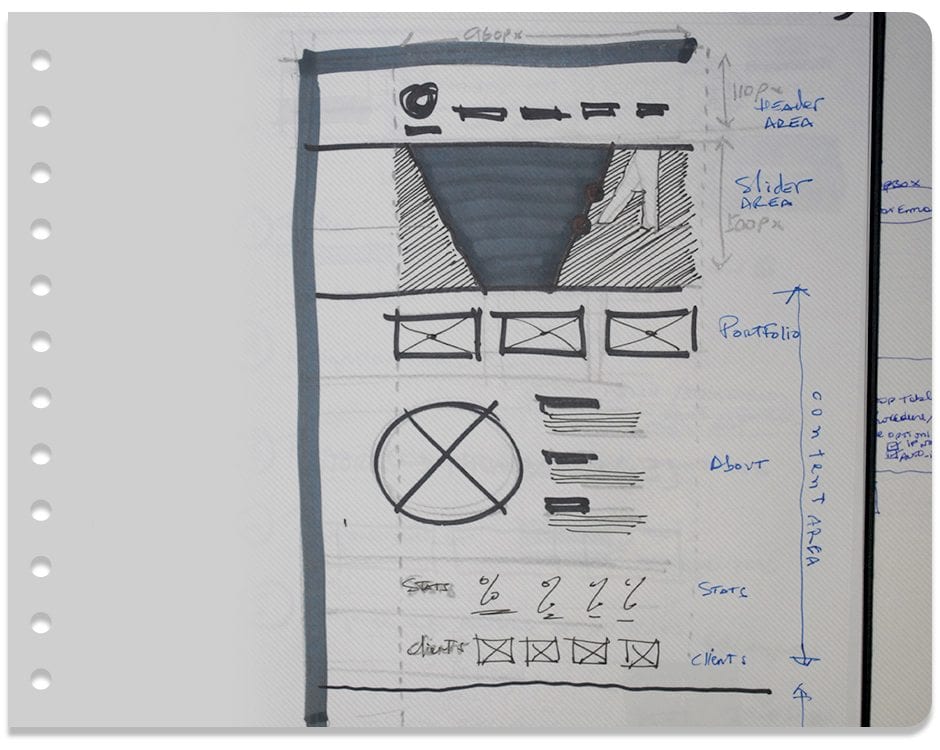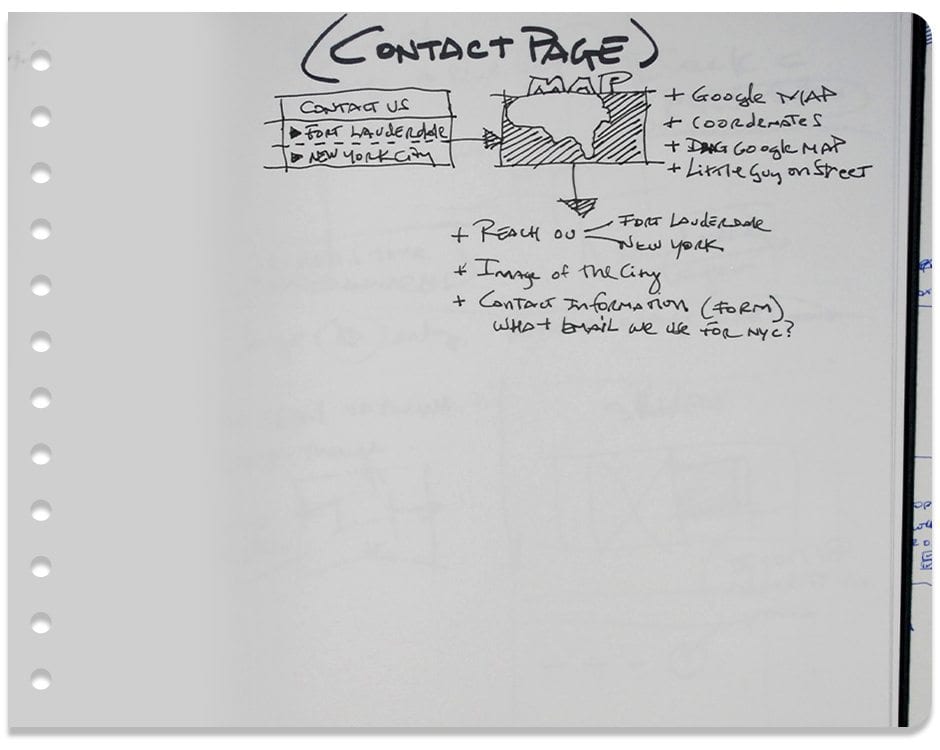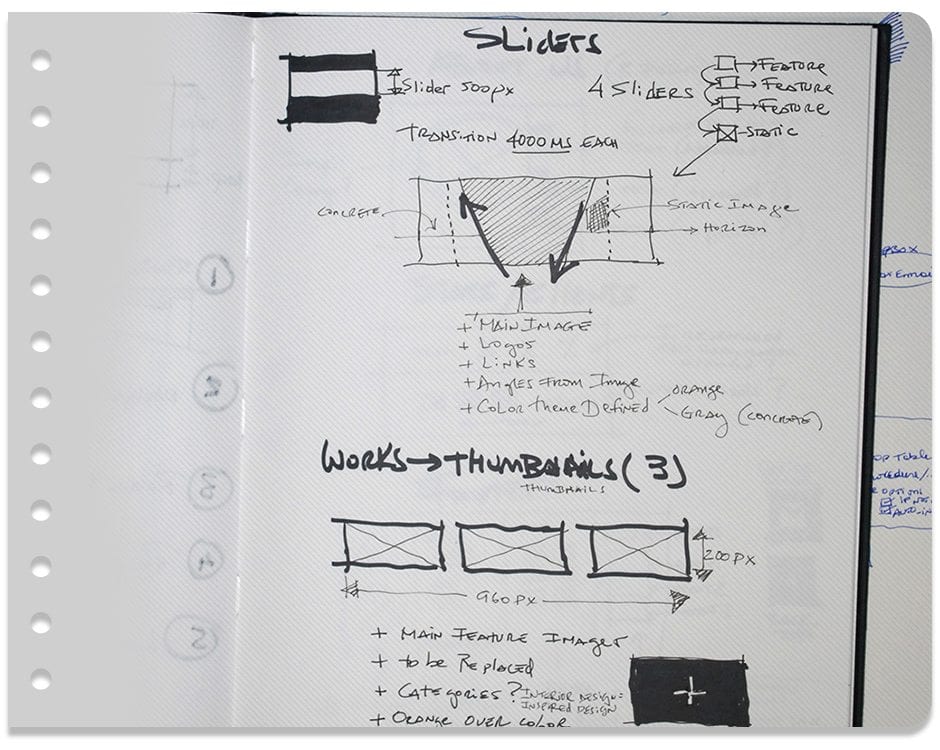 True Power
Our design process is as basic
as it can be: pen and paper.
Simple Layout
Less is more found true meaning in our way of design.
Beyond Simple
We take simple to the next level without been distracting.
These are typical page layouts for this job. You will never get to experience a full birdview of the pages as presented here, but it allows you to see what the job typically is in design mode. Based on this overall capture we can tell what works and what does not.
For this website we used Woocommerce 3.0 and WordPress 4.7.5 to allow the ability of a Content Management System (CMS) for the Shop Manager and contributors. Owner has full control over all processes from beginning to end including orders, reports, shipping methods, gateway of preference, taxation, shipping labels, coupons, categories and variation of products.
All images have specific ratios and proportions and owner was provided with psd mockups to stay away from causing inconsistency in the design intent. This is very important when the designer is not involved in further maintenance of images, text, and the layout itself but rather this tasks are returned to the client or someone else.
Project
CMS eCommerce Website
What We Did
Web Design, Graphic Design, Photography Retouching
To provide the visitor all security possible, when handling payment information, we did not hesitate to select the best SSL protection in the market. We are confident bchomeusa customers can navigate this site with no harm and feeling sure their information is safe and secured. We learned from this job that security will be first priority for all of our next eCommerce projects.