593Sports is a Miami-based company selling sport products from Ecuador to the World. When we engaged in this eCommerce project we had a very clear idea of priority: to create a connection for all fans, Ecuadorian immigrants around the world, with their beloved soccer team from their beloved country of origin. This Site was built to navigate easily through thousands of products with vivid images that speak fabric, color, and passion.
Responsiveness was the major concern, from the get-go, for the way this eCommerce site would do business. Interacting with a young audience, so accustomed to mobile devices, required a design equally appealing on small screens and desktops as well.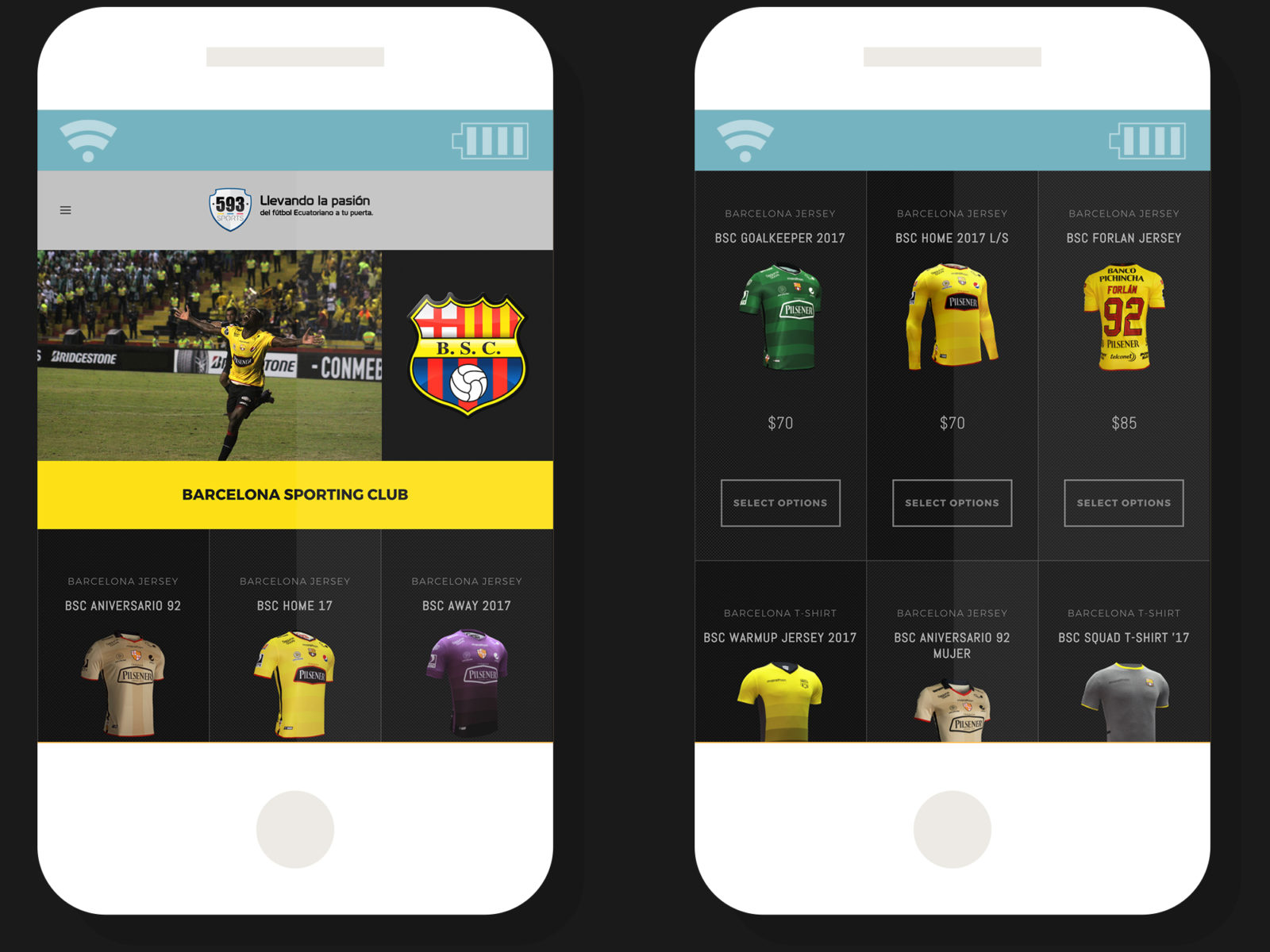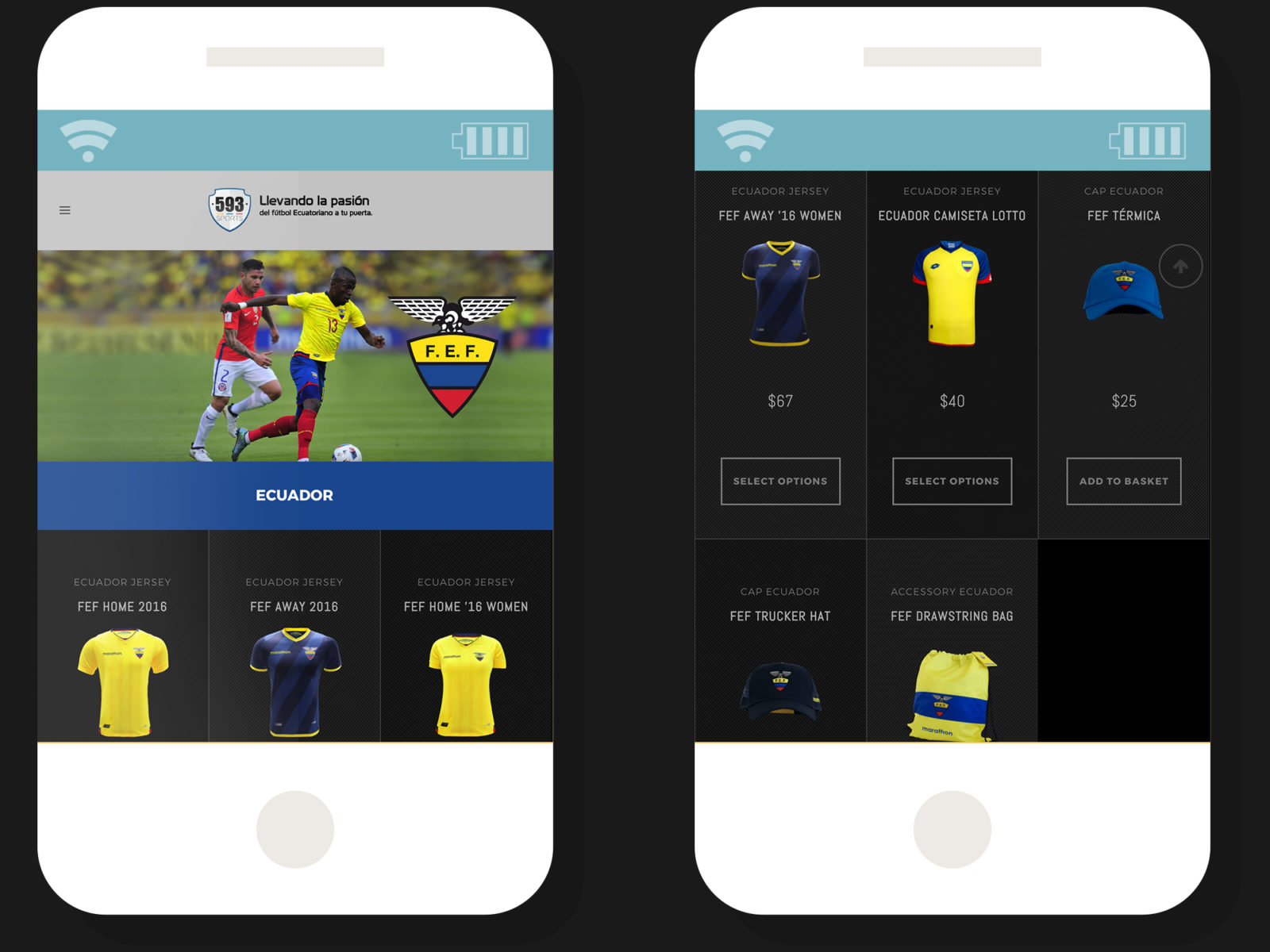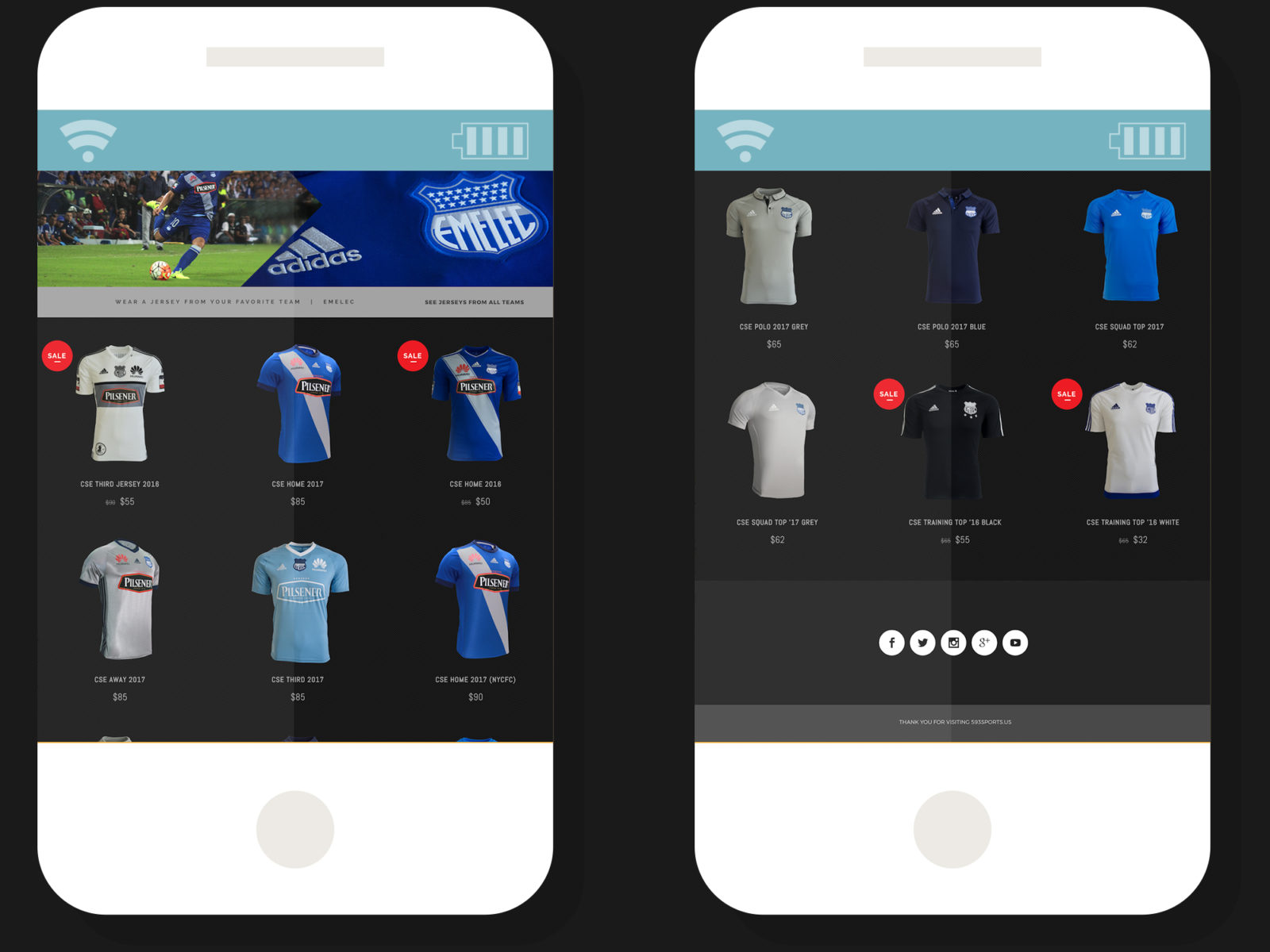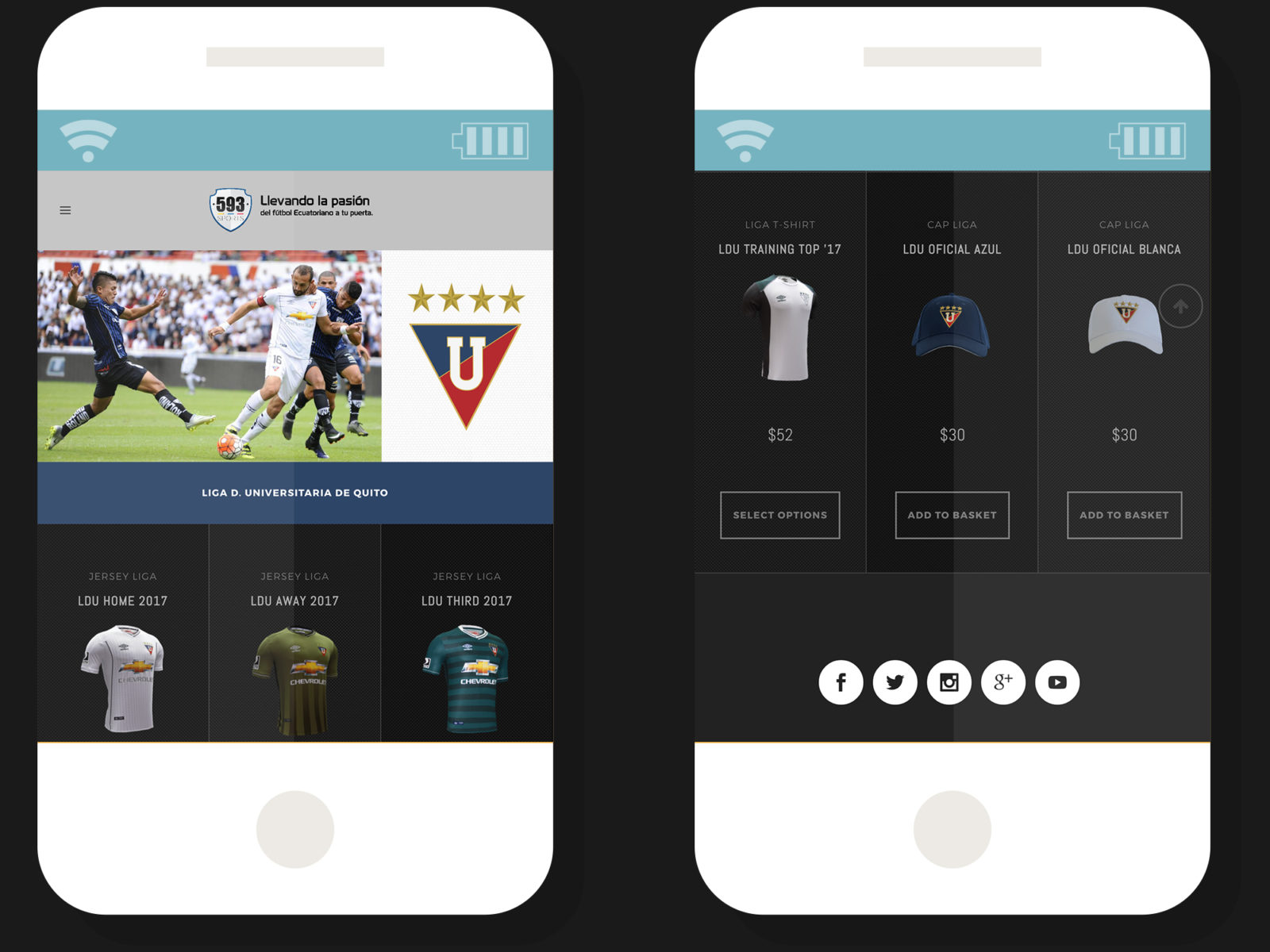 The following images are sketches during design process in searching for new elements of design that could relate to the nature of business 593Sports is all about. The background, unlike other of our site designs, become the unifying element in the style of a checkerboard suggesting speed, dynamic, and movement.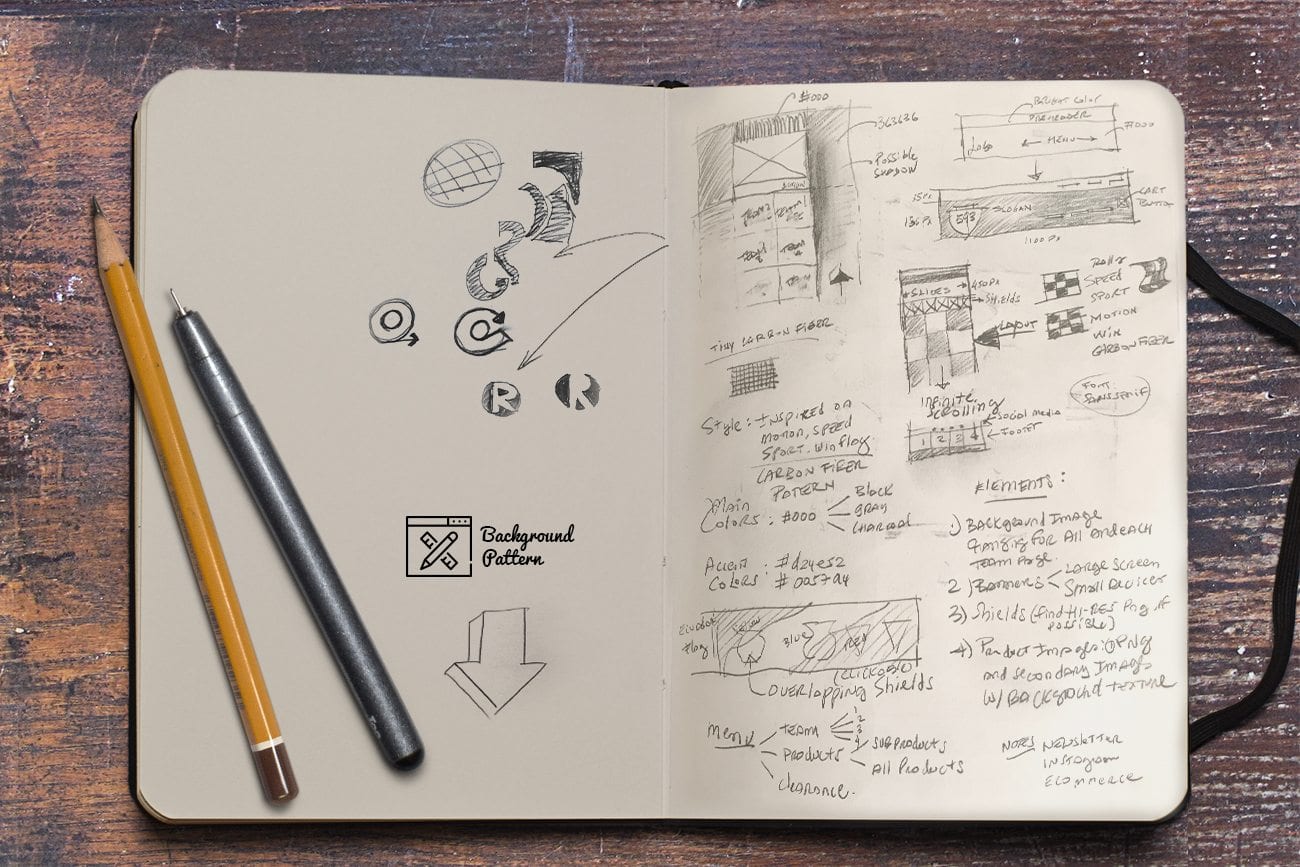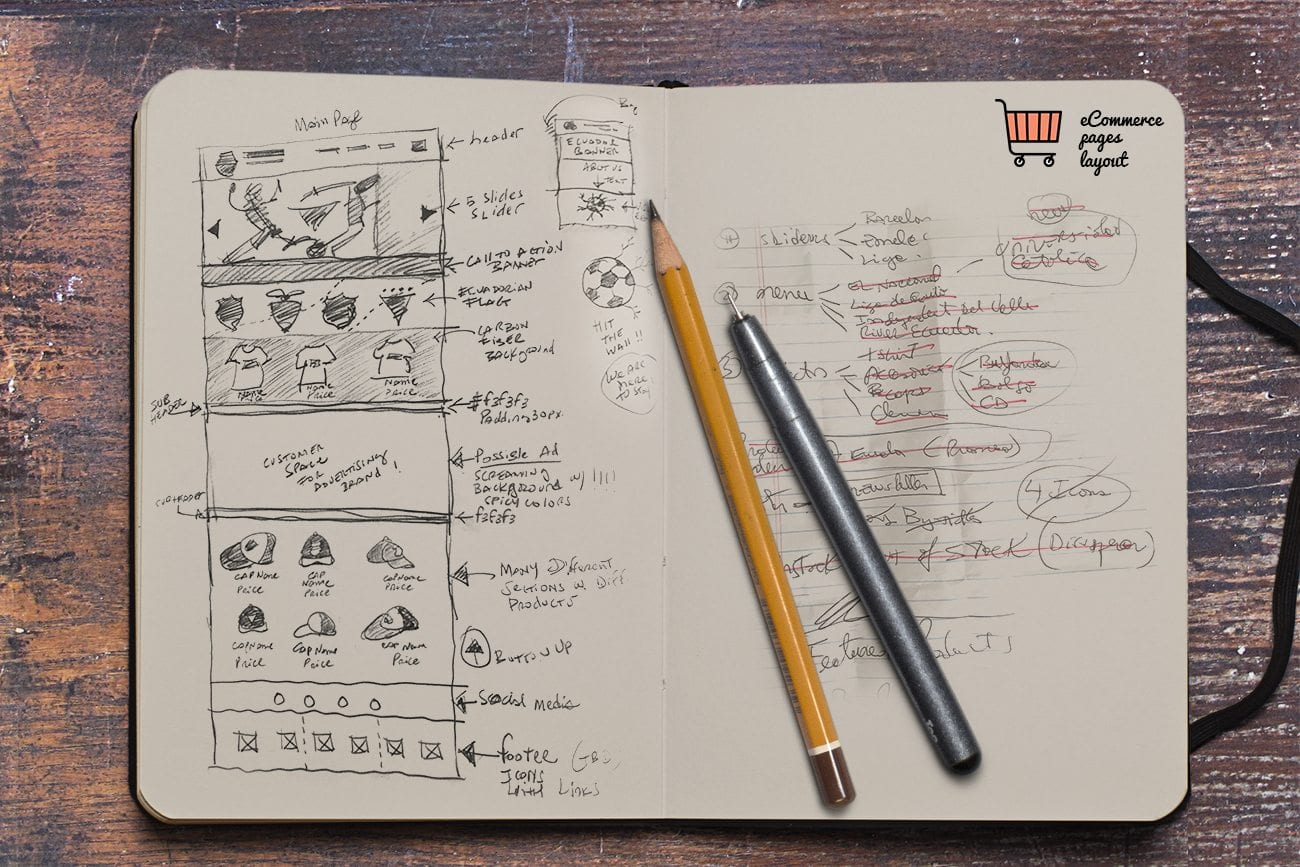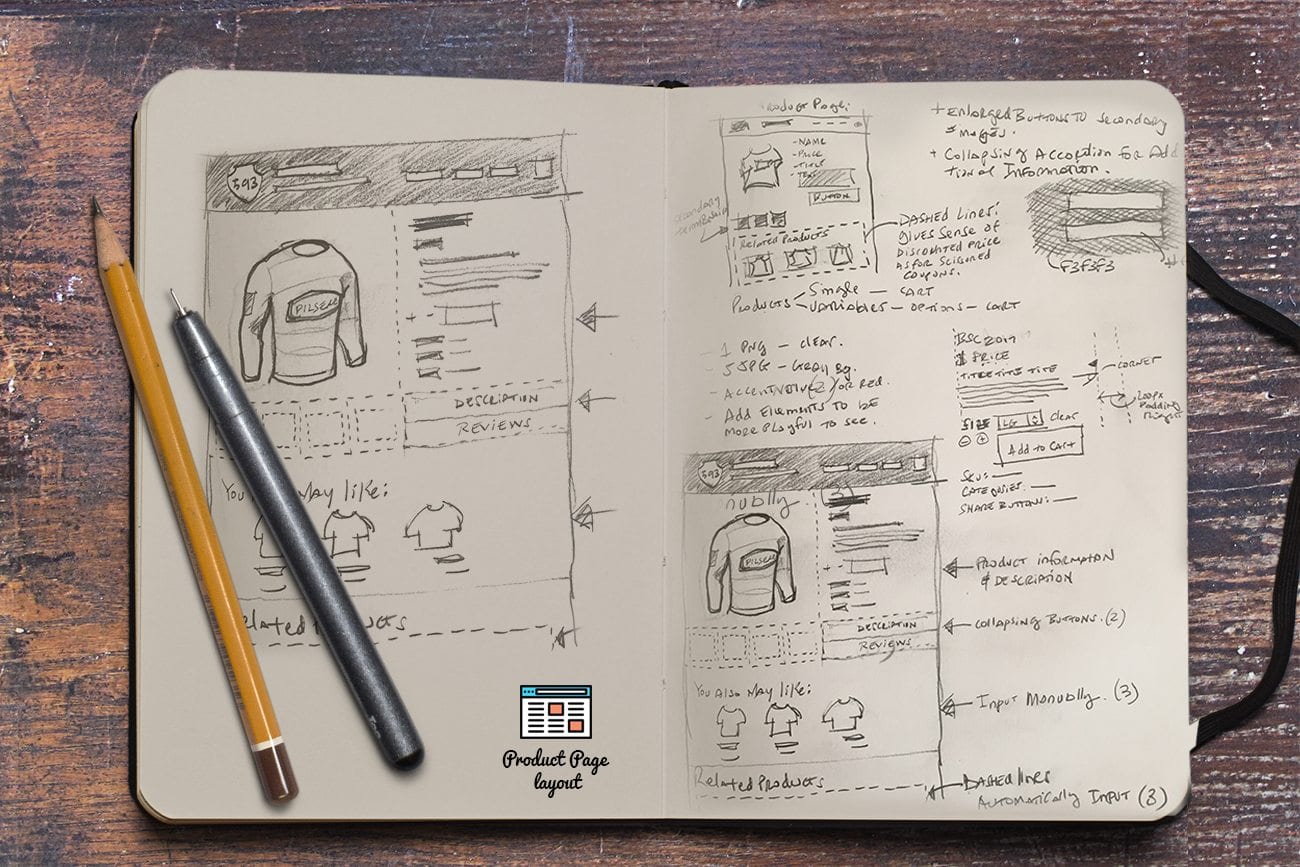 True Power
Our design process is as basic
as it can be: pen and paper.
Simple Layout
Less is more found true meaning in our way of design.
Beyond Simple
We take simple to the next level without been distracting.
These are typical page layouts for this job. You will never get to experience a full birdview of the pages as presented here, but it allows you to see what the job typically is in design mode. Based on this overall capture we can tell what works and what does not.
For this website we used Woocommerce 3.0 and WordPress 4.7.5 to allow the ability of a Content Management System (CMS) for the Shop Manager and contributors. Owner has full control over all processes from beginning to end including orders, reports, shipping methods, gateway of preference, taxation, shipping labels, coupons, categories and variation of products.
All images have specific ratios and proportions and owner was provided with psd mockups to stay away from causing inconsistency in the design intent. This is very important when the designer is not involved in further maintenance of images, text, and the layout itself but rather this tasks are returned to the client or someone else.
Project
CMS eCommerce Website
What We Did
Web Design, Graphic Design, Photography Retouching
An eCommerce site can be also fun and colorful. There is a well based conception that function should be the most important aspect of a POS Site because it handles the customer private information. That is true. For that reason we spent, initially, the most time setting up SSL, private locks, firewalls, and all that jazz. But when design came into action, we went in the hunt for color!